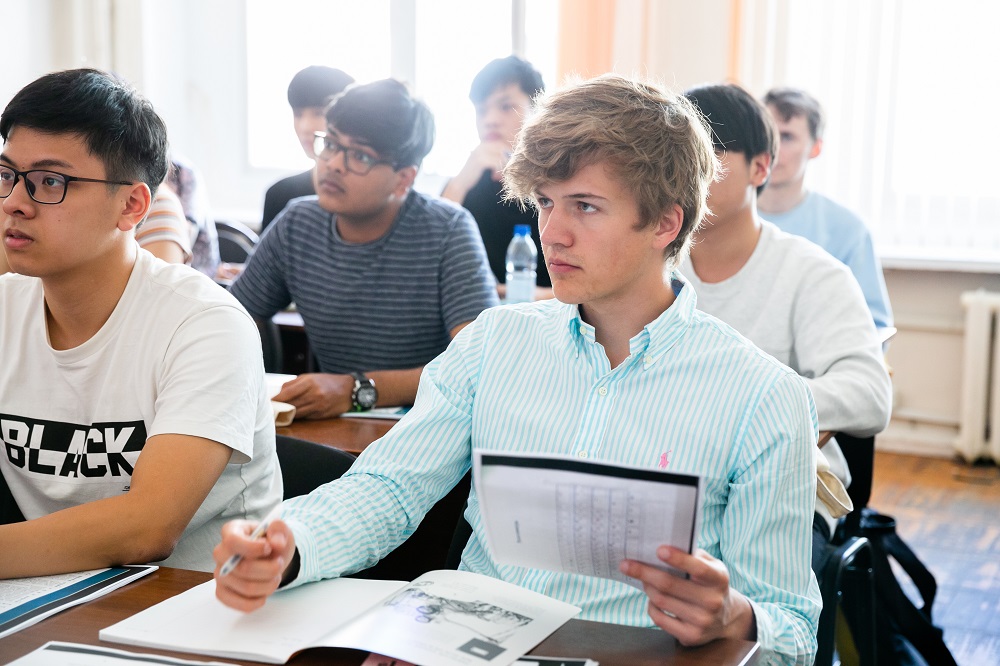 Registration for the Open Doors: Russian Scholarship Project for international applicants to Russian master's programmes is open until December 15. The competition consists of two online rounds. The first round, a portfolio competition, will be open until December 18.
7 October
HSE Preparatory Year students not only learn Russian and get ready to enroll in Bachelor's or Master's programmes but also explore Russian culture and way of life, which includes trying the local cuisine, sightseeing, and interacting with Russian people. Three international Prep Year students have talked to HSE News Service about learning the language, getting used to living in Moscow, and joining in New Year celebrations in Russia.
15 January
Having fallen in love with Moscow and the Russian culture during an exchange programme three years ago at HSE, Alis Maria Endres, a native of Germany, decided that she wanted to return to the university to complete a Master's degree in management. In order to be able to study in Russian, Alis Maria first enrolled in HSE's International Preparatory Year programme.
28 August  2018