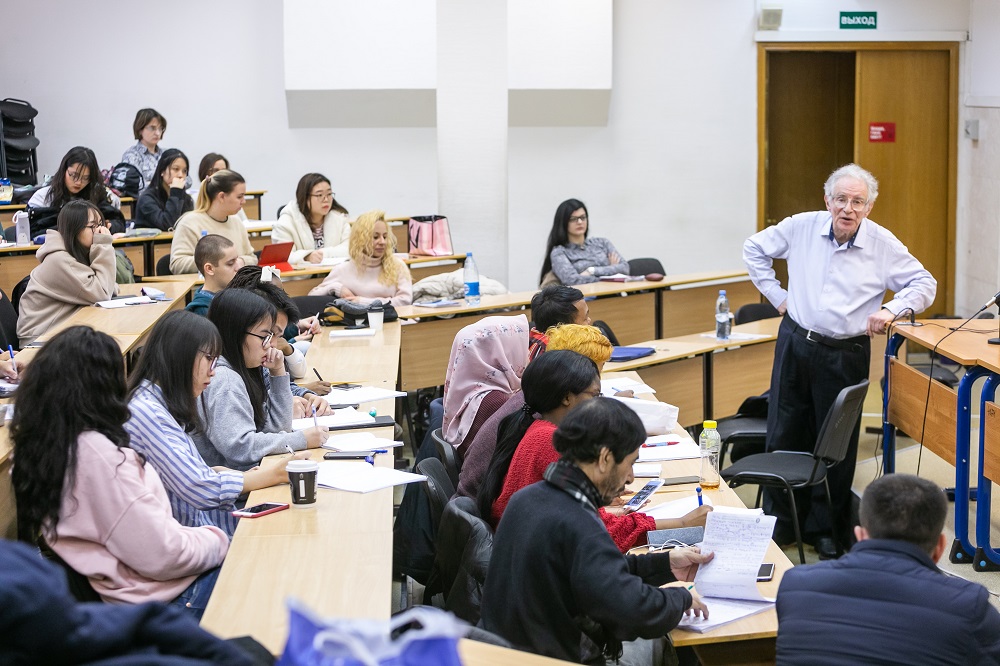 HSE's Preparatory Year Programme for international students includes not only intensive Russian language training but also subject specific courses. One such course is 'Russian Literature', which introduces international students to classic works by Russian writers such as Tolstoy, Dostoevsky, and Chekhov. In the course, students read and discuss select texts in the original Russian, which helps them gain a better understanding of the Russian culture and history.
5 April
HSE Preparatory Year students not only learn Russian and get ready to enroll in Bachelor's or Master's programmes but also explore Russian culture and way of life, which includes trying the local cuisine, sightseeing, and interacting with Russian people. Three international Prep Year students have talked to HSE News Service about learning the language, getting used to living in Moscow, and joining in New Year celebrations in Russia.
15 January
On December 20, the students of the International Preparatory Year programme at HSE's Moscow campus got together to usher in the New Year in true Russian style. They all first arrived in Moscow this September with zero or very limited knowledge of Russian. So, their programme started with an intensive course of Russian as a Foreign Language. Now, three months later, they have already mastered enough Russian to make mini-presentations, perform sketches, take part in a Russian culture quiz, and solve Russian riddles.
26 December  2018